Irwin UKM Design & Engineering
UKM Transit Products has built a reputation as an industry leader by providing high quality products on time that meet or exceed customer expectations. Our engineering team is core to our value proposition, and some of our key capabilities are noted below..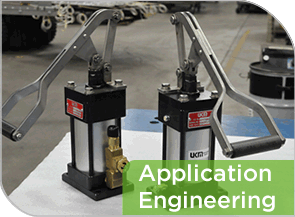 Application Engineering
Together with our OEM partners, UKM works with our customers to design products that meet the requirements of a specific application but under a very competitive cost structure. To accomplish this UKM utilizes basic "design for manufacturing" principles that allows us to collectively move through product concept and feasibility stages and be properly equipped for larger scale production.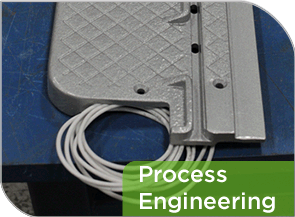 Process Engineering
This is the essential component to our value proposition. Our engineering team takes a systemic approach to look at a wide array of product characteristics to ensure we maximize value to your end customer while keeping costs in check. One notable example of this was with the collaboration of a major customer UKM suggested the use of an alternative material for a fluid replenishment system that not only created a more robust design that would reliably last longer, but also provide visibility on solution levels so the customer could determine the best buying pattern. This approach has been successful in several instances.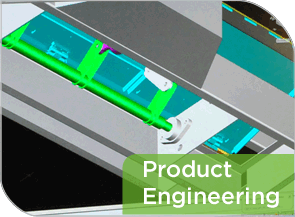 Product Engineering
Building upon an existing design takes a keen eye and a great deal of experience within the industry. Understanding the functionality of a product in it's exact field use application is critical to providing value for our customers. UKM takes pride in their ability to reduce cost in existing products through managed redesign and remanufacturing improvements. To an even greater extent, UKM has been successful in reverse engineering key products for customers for over 35 years. We specialize in the manufacture of obsolete components that other suppliers don't have the time, capability or inclination to execute well. UKM has been the industry leader in reverse engineering improvements of pantographs, couplers, buffers, thresholds, access ramps and many other assemblies. In each case these modifications will exceed customer usage requirements.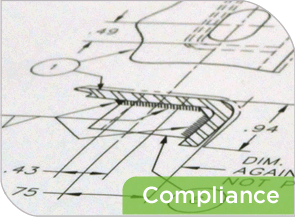 Compliance
The engineering group at UKM is critical to the success of all our products and processes on behalf of the customer. But of equal importance is their support of UKM's Quality Program, Safety & Environmental Culture along with providing a shop floor monitoring presence. Many of these duties include; drawing management, process routings, efficiency improvements, equipment and technology upgrades, MSDS updates, OSHA Safety mandates and quality audits to highlight some of the ongoing support activities.
OUR ADDRESS
UKM Transit Products
1901 Gehman Road
Harleysville, PA 19438
OPENING HOURS
Monday - Friday, 08:00 AM - 05:00 PM
© 2022 Irwin Car. All Rights Reserved.