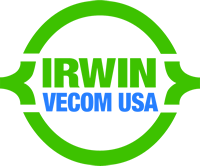 Founded in 2004 and headquartered in Tampa, Florida, VECOM's mission is to concentrate our efforts on our individual and unique product lines and continue to provide world class Customer Service to the vehicle builders and Mass Transit organizations in North America. Our goal is to deliver competitively priced, superior quality products that have minimal lead times and 100% on-time delivery.
Our systems are appropriately available for LRV/Train vehicles and are in compliance with the Buy America Act requirements.
VECOM USA is led by a dynamic management team along with a highly skilled staff, who are talented in the areas of research and development, engineering, quality assurance, sales, marketing and customer support. VECOM USA is best positioned to respond to your requirements for innovative, state-of-the-art and reliable Mass Transit solutions.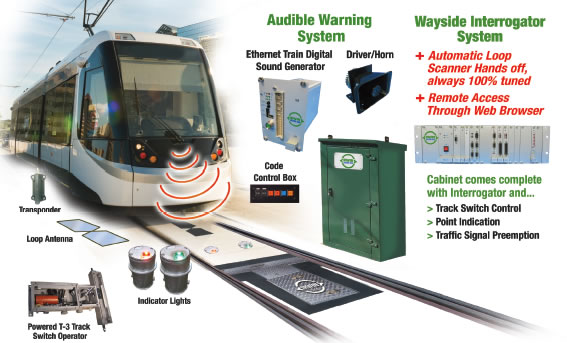 VETAG Train to Wayside One-Way Communication
VECOM Train to Wayside Two-Way Communication
Audible Warning System
FOR ADDITIONAL PRODUCT INFORMATION, PLEASE CONTACT US AT tcoomer@IrwinCar.com OR CALL 813-901-5300
---
Support
By setting standards and applying industry-leading processes, our Customer Support team ensures that the systems we deliver will maintain high standards of safety, reliability and environmental protection.
Total commitment to quality is not only the cornerstone of our business, it's our culture. Our quality assurance and manufacturing teams are dedicated to providing our customers with a quality product, delivered on time. Our belief is that quality cannot be inspected into the product; we build quality and reliability into every product that we deliver. Our products are in compliance with the Buy America Act requirements.
Our highly skilled team supports our customers in managing their existing systems as well as providing assistance and advice during the transformation to new technology. In order to address the needs of the market, VECOM USA is able to provide the following essential services to customers:
We understand that our customers often require additional products at short notice. To meet these customer needs we offer a comprehensive range of off-the-shelf products and stand-alone systems.
To increase functionality and/or extend the lifetime of the systems, we offer changes or upgrades to the customer install base. Examples of alterations include the extension of a delivered system, addition of equipment and engineering work due to expansion of the track layout, adjustments of interlocking logic to adapt to modified safety rules and functionality upgrades, such as the incorporation of timetable functionality to a control system.
Systems undergo 100% extensive testing, including burn-in, at our facilities before shipment to the customer site. Documented evidence of all testing activities are available for review at customer request.
We have several training options available and these can be customized to your needs.
We strive to keep our customers' systems running at all times - often under performance-based contracts. First line maintenance ensures that our customers receive dedicated full time on-site support, such as corrective maintenance or preventative maintenance.

VECOM USA provides technical support via the telephone and can, on request, provide on-site support ensuring system knowledge and the availability of suitable spare parts.
Installation is available and is handled on a contract -by- contract basis.
VECOM USA products are warranted to be free from defects in material and workmanship for a period of ONE (1) YEAR from installation or EIGHTEEN (18) MONTHS from shipping, whichever is the shortest, except for contractual specification agreements indicating otherwise.

Extended warranty contracts are available.
Our Customers
This is the 1st item
This is the 2nd item
Calgary
Charlotte Area Transit System
Charlotte Streetcar
Cincinnati Streetcar
DART LRV
DART Streetcar
DC Streetcar
Denver RTD
Detroit Streetcar
Houston Metro
Kansas City Streetcar
MARTA
Maryland Transit Administration
MBTA
Metro St. Louis
Metropolitan Council (Minneapolis)
Milwaukee Streetcar
NJ Transit
Oklahoma City Streetcar
Orange County Streetcar
Ottawa
Portland Streetcar
Sacramento
San Diego Trolley
San Francisco Muni
Seattle Streetcar
SEPTA
Sound Transit
Tacoma Streetcar
Tempe Streetcar
Tempe Streetcar
Toronto Transit
TriMet LRV
Tucson
Utah Transit
Valley Metro
VTA Santa Clara
Walt Disney Animal Kingdom
In addition to the above list of transit authorities, we have supplied to all of the LRV and Streetcar manufactures as well as many of the wayside contractors.
OUR ADDRESS
VECOM USA
4803 George Road, Unit 300
Tampa, FL 33634
OPENING HOURS
Monday - Friday, 08:00 AM - 05:00 PM
                   © 2022 Irwin Car. All Rights Reserved.